13th EDITION
The 13th Edition of Regatta ESCP will land on the wonderful Italian shores of Ischia, Naples from the 2nd to the 5th of September. The booking will open the 5th of June at 12:00PM (noon) GMT+1, and will remain open until sold-out.
Ischia is a beautiful island in the Tyrrhenian Sea. It lies at the northern end of the Gulf of Naples, about 30 kilometres (19 miles) from the city of Naples.
Don't miss the chance to be part of the Regatta Family; it is a unique experience that offers you unmissable moments, sun, sea, networking, recruiting and team building, all in one event! What better occasion to meet your friends you've shared unforgettable years with?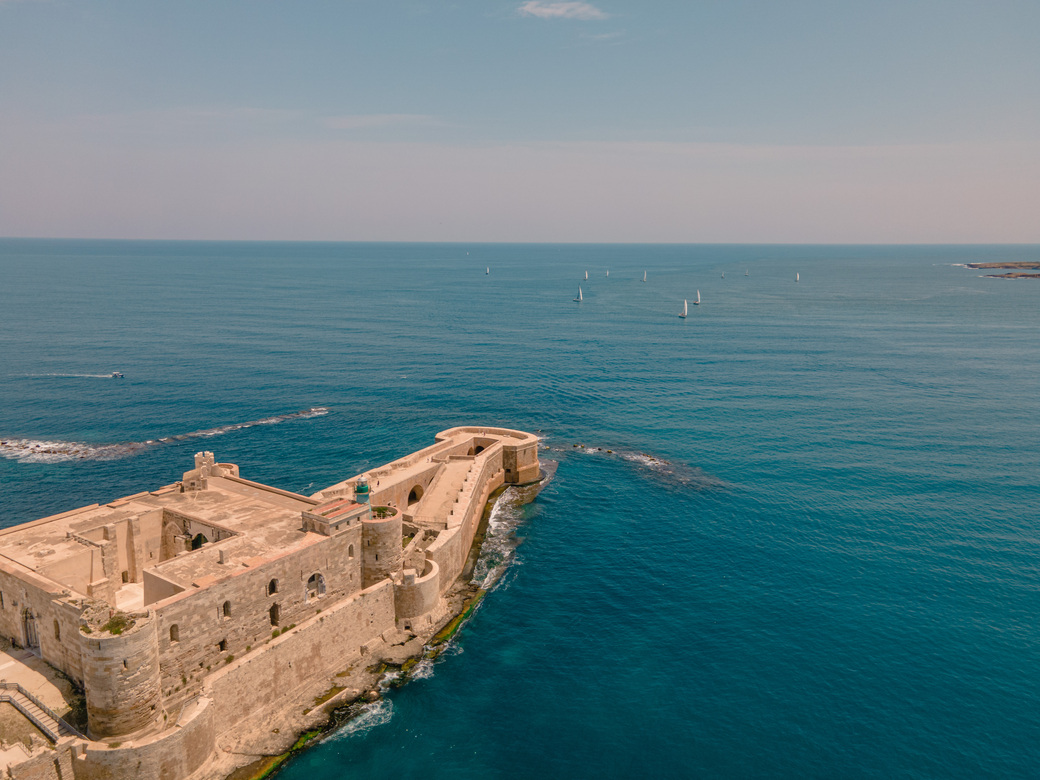 TICKETS AND PRICES
BOAT AND BASIC TICKET PRICES:
Students:

350€

MBA & EMBA:

380€

Alumni (graduates):

380€

External (non-ESCP community):

400€
*the basic ticket does not include boat accommodation for the night, but when making the purchase you can select our partner hotel accommodation
OTHER TICKET PRICE:
Night Events Only ticket:

230€

for people who don't want to go on any boats but only join our nights' events

Event 1st Night Only Ticket:

50€

(more info during the purchase)

Event 2nd Night Only Ticket:

80€

(more info during the purchase)

Event 3rd Night Gala Only Ticket:

100€

(more info during the purchase)
Remember that there is also the possibility to buy our brand new REGATTA SWEATSHIRT along with your ticket!
DO YOU WANT A FREE TICKET?
BRING A VALUABLE SPONSOR AND COME FOR FREE
The Sponsor Division is core to the effective realization of Regatta ESCP. Its duty is to find prospects and close deals with partners, to create sponsorship proposals to match companies' needs and to reach agreements with them: the result of the activity consists in raising money, getting products and services and creating value for the event. Remember the rule "Bring a valuable sponsor and come for free": contact balbo@regatta-escp.eu for more information.
INCLUDED IN THE BOAT AND BASIC TICKET
Regatta 2021 Welcome Pack

Transfer

from Naples harbour (Molo Beverello) to Ischia and back

All the internal transfers to join the ESCP events
2 days of sailing expeditions (Friday and Saturday)

Breakfast, Lunch, Dinner

Water, Beer, Wine and Spirits (NB. drinks in the nightclub are at your own expense)

3 exclusive theme Party Nights, including the Gala at the Hotel *****

Participation in the Regatta Race: sailing competition between 5 boats representing ESCP Business School's campuses (optional)

Customised events for the different categories of participants (students, sponsors, corporate…) during the 4 days

A wide selection of daily activities are complimentary, including Business Games, morning conference, networking events
COVID-19 MEASURES
We want to organize the safest event, given the times we are living in. Forecasting a lower number of participants, approximately 200/250, in order to still organize the most inclusive and interacting event as possible seeking in all circumstances to comply with all protective protocols, and looking obviously at the current laws concerning the pandemic.
Given the current situation, our plan is to integrate the following measures into the event:
Guarantee a refund to our participants in case the event cannot be implemented

Requesting either a CoVid test with a negative result done in the 48 hours before or a Vaccine certificate*

Hosting stand that will provide masks, gloves and gel - distributors to the participants*

Dedicated staff (external to our team) to define paths to participants, in order to ensure social distancing*
Important: Rest assured that we will refund you the total ticket price if the event does not occur due to covid-19. Also, remember that If you can not make It to the event we will help you resell your ticket
*Close to the event, keep yourself updated and consult the Italian Government's online questionnaire (in English) for more advice.
REGATTA'S PILLARS
The core of Regatta ESCP is based on four pillars and for each of which we have some exciting new entries in this edition:
SPORT: you will participate to the Fleet Regatta in which 40 sailing boats are involved in the competition and the Regatta Race in which the 6 Campuses select their representatives to battle out in blue water to bring home the craved Cup to show off during the entire year until the next edition

NETWORK: students, alumni and sponsor representatives join together and create moments of informal networking allowing exchange of industry dynamics' thoughts and insights. We strive to create the best chances to enhance one's network during the event. We collect information to match the interest of students and alumni with creative solutions

EDUCATION: we all know you want to have fun as much as you can, but anyway we will not let you go without an added value. Sailing activities, round-tables and conferences will take place close to the Regatta Village

FUN: anything that happens at Regatta is fun time, if you are not sure just take a look at our gallery. We will reveal the location for each night one week before the event
ITALY ENTRY REQUIREMENTS (Schengen Zone)
EU / EEA students present a passport or "EU/EEA national card"
UK students present a passport (after 90 days you need a visa) more info: click here
non-EU/EEA/UK students: present a passport + Schengen Visa more info click here – we highly recommend you to contact directly your embassy to have the latest requirements to travel in Italy.